Remediation of Slope Deformation
We provide a unique rockfall hazard rating, an immediate call-out service to emergency situations and rock slides and we monitor the behavior of problematic slopes
We design optimal remediation solutions from geological investigations and surveys, to the complete design and delivery of geotechnical structures under the geotechnical supervision of our experts. We elaborate complete project solutions at any stage of the construction documentation, including compliance with the guidelines for the provision of funds from the European Union, where we provide consulting services when applying for these funds. Our experts provide an immediate call-out service to emergency situations and landslides. We design both passive solutions (dynamic barriers, intercept fences, mesh overlays) and active remedial measures (anchoring, securing with steel pegs). We also provide comprehensive technical solutions for landslides. We design, implement and operate remote access monitoring equipment for the long-term monitoring of the behavior of problematic slopes and walls.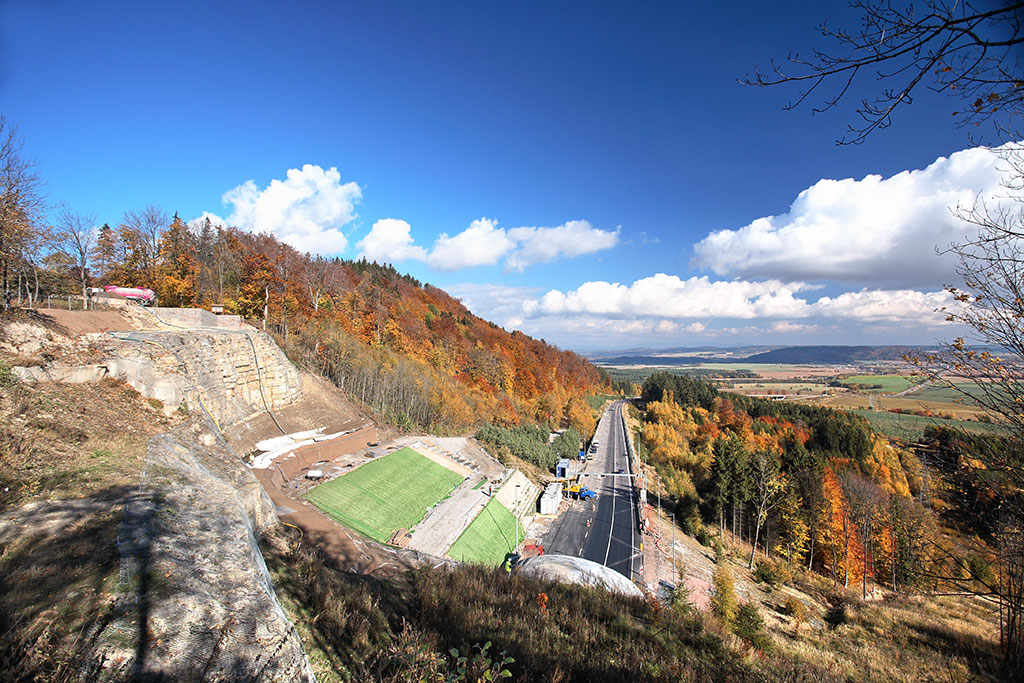 Geotechnical supervision
We provide supervision activities to harmonize the designed measures with the geological situation on site in order to ensure the ideal interaction of natural factors with technical elements. We often encounter a situation where the underestimation and absence of geotechnical supervision on site ultimately leads to a reduction in the effectiveness or lifespan of the remedial measures. We also provide independent geotechnical supervision, in the form of geotechnical consultancy for investors of transport structures and others.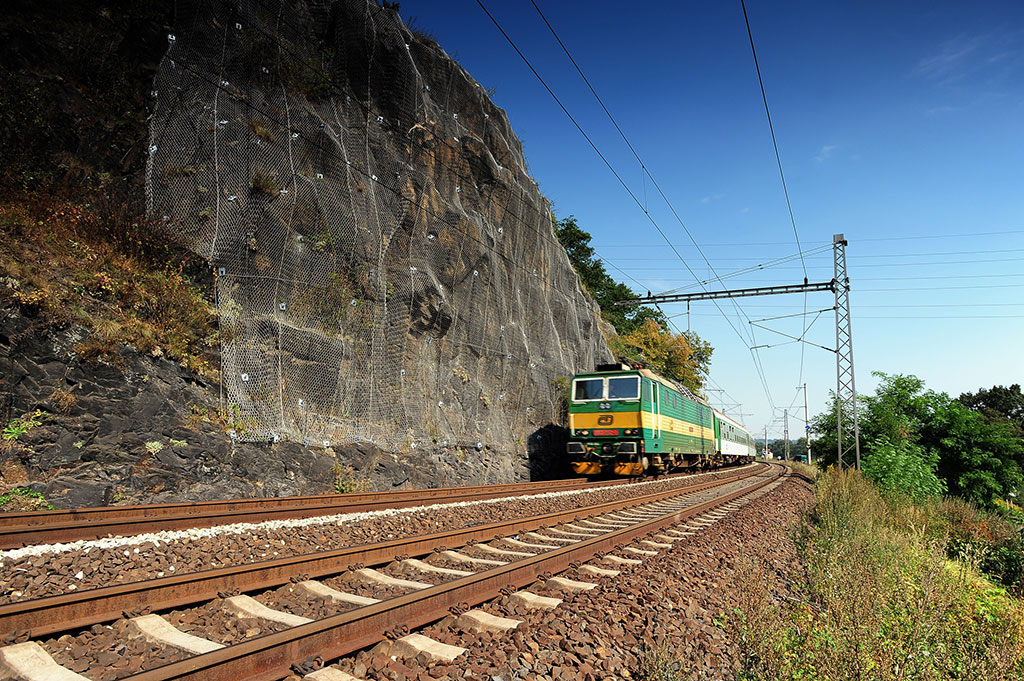 Rockfall hazard rating
We perform hazard inventories from rock falls and slope movements in wider territorial units, where it is often necessary to eliminate emergency situations of a similar nature. These inventories capture the existence of all rock outcrops and are used to define dangerous phenomena and evaluate any threat to buildings or transport communications in the area of interest. As a result, we outline the required maintenance and evaluate the priorities of after-care solutions in the area of concern.