GEOTECHNICAL, GEOLOGICAL, AND HYDROGEOLOGICAL SERVICES WITH PROFESSIONAL EXPERTISE SINCE 1996
We focus on consulting, project management, supervision, site investigation and testing for engineering projects, particularly in geotechnical engineering, underground structures, and environmental projects. The uniqueness and strength of our services lies in the combination of experience and knowledge of modern European approaches to design and management of demanding engineering projects. Our company has comprehensive in-house resources for both laboratory and field geotechnical texting as well as for geotechnical monitoring of structures. Our professional know-how and the results of our own applied research oblige us to maintain and further improve the state-of-the-art, high-quality services offered to our clients and to continually invest in cutting-edge equipment used to deliver our projects.
Our clients´ success comes first
Our teams have various specializations which allows us to enter any phase of a project. We have an extensive local network in close contact with customers and professional know-how linked to internationally acknowledged skills. Direct contact with the client leads to correct understanding of the issue and requirements at a given site. Our services buttressed by our own research and development provide the best solutions resulting in successful projects. GEOFOS is an independent consulting company which is not linked through capital or otherwise to investors or large construction companies. We greatly appreciate our cooperation with major state-owned investor organizations managing the national transport infrastructure as well as with other prominent investors – various large companies, banks, developers, and other entities from both the public and private sector. We are delighted at the opportunity to help them achieve their goals.
We operate throughout the Czech Republic and in Slovakia
We also provide comprehensive geotechnical and engineering geological services in the Czech Republic through the company SG Geotechnika a.s.
---
We provide geotechnical and engineering geological solutions, including monitoring of underground structures and geotechnical risk analysis, both in the Slovak Republic and around the world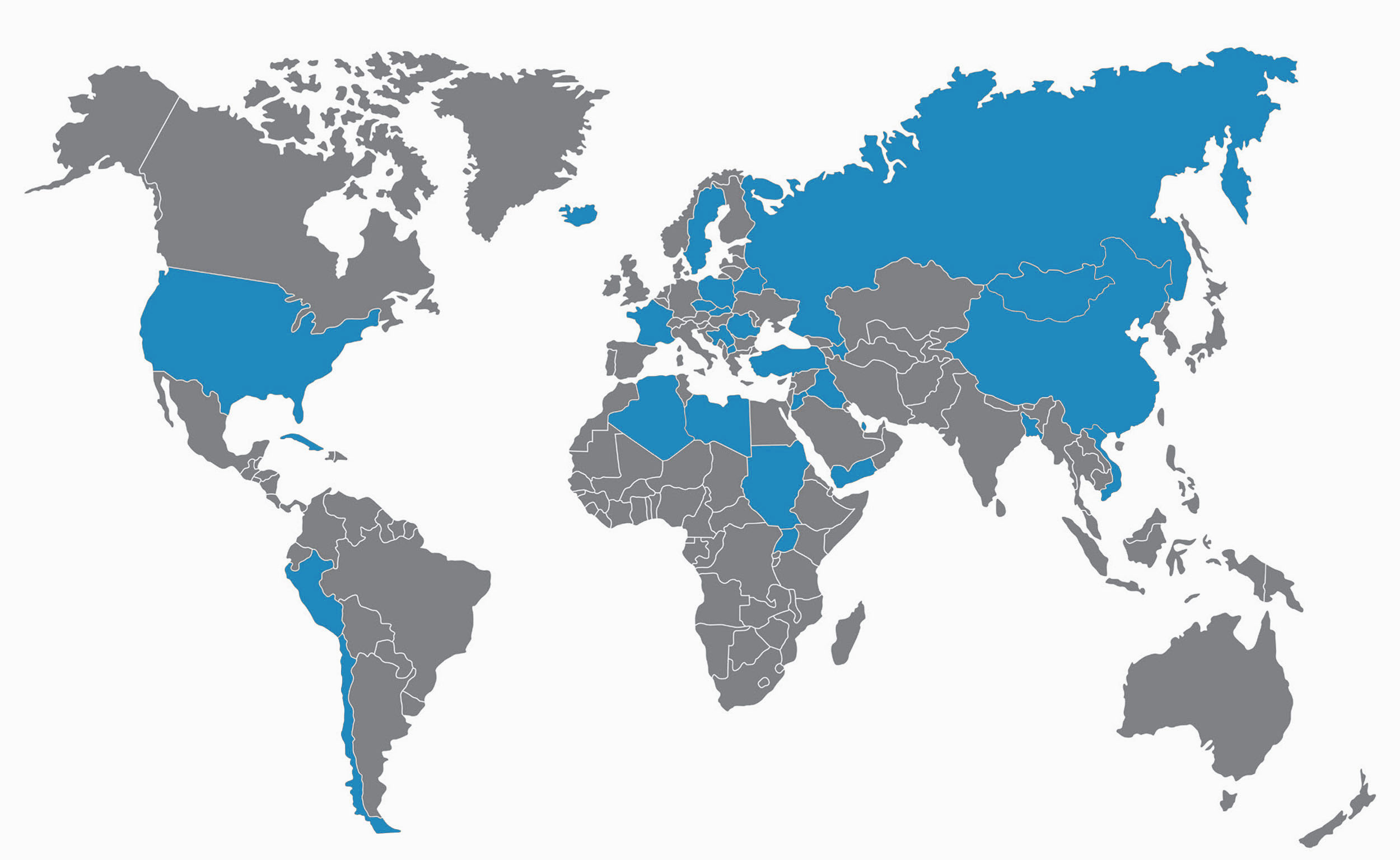 COMPREHENSIVE GEOTECHNICAL AND ENGINEERING GEOLOGICAL SERVICES
---
Safe and environmentally-friendly project management with outstanding quality
Occupational health and safety (OHS) of GEOFOS staff and clients is an integral part of all our activities. Our consistent management of safety risks focuses on the prevention of and protection against injuries. GEOFOS as well as its subsidiaries are certified to STN ISO 45001
GEOFOS is based on the principle of providing the highest quality services to its clients. The quality management systems of GEOFOS and its subsidiary GEOFOS are certified under the STN EN ISO 9001
We are aware of our responsibility for the long-term sustainability of the environment and for its protection. All our activities are designed to have the least possible impact on the environment. Our environmental focus is established by the means of our environment management system (EMS) according to STN EN ISO 14001
We are continuously developing the professional expertise and standards in geotechnical engineering, constantly improving the quality of our services and educating the young generation of geotechnical engineers and engineering geologists
our know-how and professional expertise by membership in the Slovak Association of Engineering Geologists, in the Slovak Tunneling Association, BIM Expert Board, Slovak Association of Hydrogeologists, Slovak Association of Geochemists or Czech and Slovak Society for Soil Mechanics and Geotechnical Engineering.
with prestigious universities both in the Czech Republic and abroad, helping educate the young generation of geotechnical engineers and engineering geologist.
the professional expertise and standards in geotechnical engineering through the use of state-of-the-art scientific knowledge as well as by our own applied research.